Products
TATPROF solutions allow to realize the most challenging ideas of architects
Windows MP-58 with thermobreak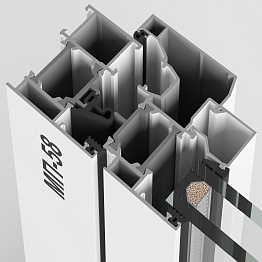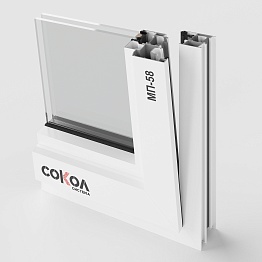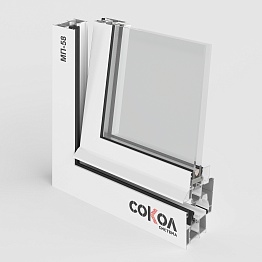 Winsow MP-58
is intended for large-scale housing construction of the largest Russia projects. All products of the SOKOL system are fully confirmed by obligatory certificates and technical documentation for the facility commissioning.
The main feature
of the window units MP-58 is the possibility to apply versions with traditional fittings for aluminum windows (EuroPaz V.01), as well as versions of window units with a hardware groove for installing fittings for "PVC windows" (12 / 20-9).This allows significant cost reduction for the finished structure in comparison with the standard design.
Technical characteristics:
- Installation depth is 58 mm.
- Visible width of the structure is 103 mm
- Max. window casement filling weight is 130 kg
- It is structurally provided for integration into the opening and into the stained-glass window
- Filling weight is 23-33 mm
- Thermal bridge width is 27 mm
Opening Options:
- with tilt-and-turn window casements;
- with rotary opening window casements;
- transom window casements (handle on the side or top);
- fixed-frame window.
Structures can be built into stained-glass windows of
MP-50
and
MP-40
series.
Download documents
