Products
TATPROF solutions allow to realize the most challenging ideas of architects
HVF with aluminum paneling TP-50200 AP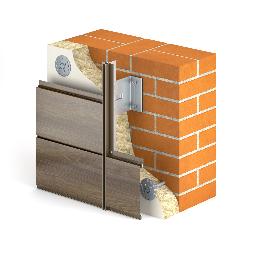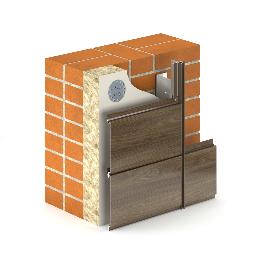 TATPROF hinged ventilated facade (HVF) system with aluminum paneling is designed for building facades and other building structures lining with aluminum panels up to 250 mm width to increase wall heat insulation in accordance with the current standards for thermal protection, as well as for execution of required design both for the building from the outside and interior of the premises.
Aluminum panels are installed in horizontal position.
Aluminum panels surface coating options:
protective and decorative anodizing (from colorless to black);
polymeric powder coating in any color according to the Catalog RAL;
decorating according to Decoral technology with creating impression of wood or natural stone texture
TATPROF hinged ventilated facade with aluminum paneling is widely used in public buildings with high traffic, including transport infrastructure.
