Products
TATPROF solutions allow to realize the most challenging ideas of architects
Fire protective doors, walls TPT-75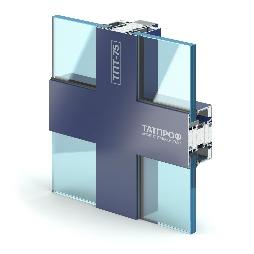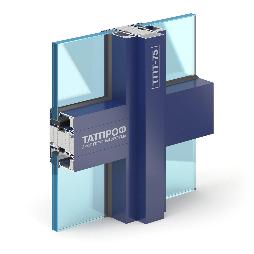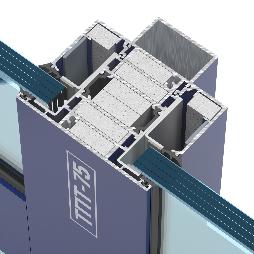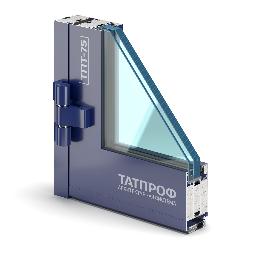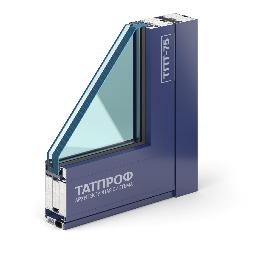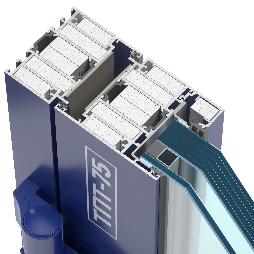 DESCRIPTION AND APPLICATION
TPT-75 series is a series of fireproof doors and walls. Series constructions are installed in the apertures of building enclosure structures and various purposes buildings, and are designed to prevent the spread of fire in adjacent rooms.
The system uses five-chamber profiles connected between each other in the center by polyamide thermal bridges. This solution allows to achieve same performance targets when testing fire-resistant structures from different sides. Installation of locks, fasteners, latches, as well as a drop-down sill is carried out with the help of steel plates fixed to aluminum profiles
DESIGNOPTIONS
According to the design options the products are classified into:
Firewalls;
Fire-proof doors.
By design, the doors can be of the following type:
with deaf filling;
with glazing over 25% of the area of the door leaf.
According to the number of door leaves, there can be:
single-leaf (left and right opening)
two-leaf (including leaves of different widths)
PROFILE
Combined extruded profiles made of 6060 aluminum alloy according to GOST 22233-2001. A five-chamber profile with thermal bridges of 22 mm width made of polyamide 6.6 with a content of 25% fiberglass is used.
The profiles structural depth is 75 mm.
Anodizing, polymeric powder coating are used as a protective and decorative coating of aluminum profiles. Coating color is according to Catalog RAL
INFILLING
Multiple-layer glass, double-glass pane with fire resistance EIW30, EIW45, EIW60 with a thickness of 16 to 42 mm are used as transparent infilling.
COMPONENT PARTS
Sealers from elastomeric materials, in accordance to GOST 30778-2001 (light-, ozon- and Steel elements used for fastening of aluminum structures and those contacting with aluminum parts must have a protective coating in accordance with the instructions of SP 28.13330.2012.
FASTENERS
In TATPROF design systems are used self-tapping steel screws with a protective coating according to GOST 9.303 or made of stainless steel.
FITTINGS
For leaves there are used fittings of Sobinco, Giesse, and Saturn companies. It is possible to use sealer and foam products of other manufacturers that have fire safety certificate and have been tested in real time in accordance with applied methods.
STORAGE
Leaf elements should be kept in package, on wooden linings in closed dry storage rooms with hard flooring. Storage in open areas is not permitted.
INSTALLATION
Aluminum structures installation should be fulfilled per MES license in accordance to GOST 30971-2012, and accordingly approved design-operating plan and present Catalog.
Download documents
