Products
Windows, doors, roofs, greenhouses, balconies from manufacturing company
Stained-glass windows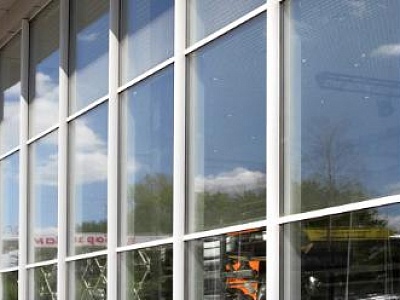 The use of aluminum allows to perform complex, complicated projects, provides great opportunities for architects and constructors.
Aluminum stained-glass windows are used in the arrangement of public and administrative buildings, in the construction of houses, countryside villas and cottages. In addition, such glazing will be an excellent solution for sales and office premises.
Aluminum stained-glass structures consist of aluminum profiles, components and infillings, both transparent and non-transparent. They are often used as exterior decoration of buildings, greenhouses and stair flights.
