Products
TATPROF solutions allow to realize the most challenging ideas of architects
Windows, doors MP-45 without thermobreak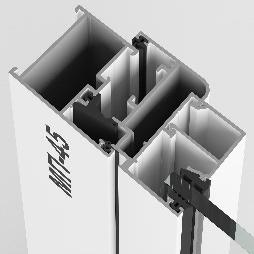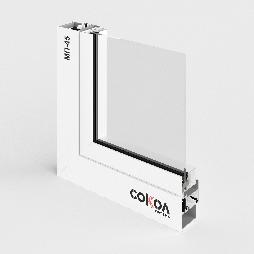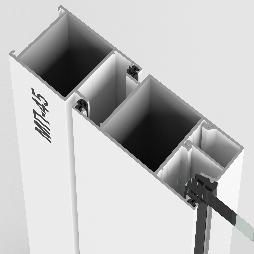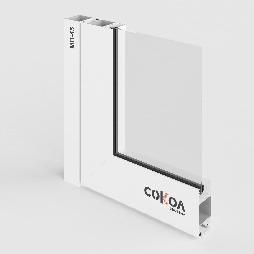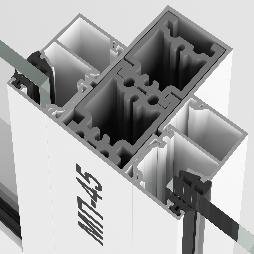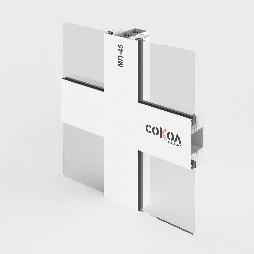 Window packages without thermobreak of MP-45 series
are used for mounting in unheated rooms, namely in summer-houses, terraces, balconies, technical rooms, in internal partition walls and in many other buildings and constructions of similar type.
The design of these window packages consists of a hollow profile with a sole room and has significant strength and low weight. The connection joints in the casements and on the frame are made with glue, corner embedded elements and fixation by means of pins, which provides a strong and tight angle. The use of EPDM seals and various filling types - from 4 to 24 mm implies widespread use of the structure in construction. Standard inward opening window casements can be of swivel, tilt and swivel-tilt type.
The window package made of aluminum profiles MP-45 series meets the highest environmental standards; they are durable, resistant to corrosion, easy to operate and does not require special care.
Door packages MP-45 series
made of aluminum profiles are made with a sliding and swing type opening. Swing door leafs can be made with sequential opening, independent opening and pendulum one.
Advanced products assembly using modern angular and T-shaped connectors that allow assembly of the structure angle with screws maintaining at the same time the possibility of using an angle-crimping machine. T-shaped profile connection is carried out by turning the latches in the connectors used.
Technical characteristics:
• profile «depth» is 45 mm.
• filling thickness is from 4 to 24 mm.
• three options of the frame, impost and window casements in terms of framing characteristics.
• fitting slot- Europaz V.01.
• three sealing circuits of casements.
The structures can be built into stained-glass windows of
MP-50
and
MP-40
.
Download documents
